Intos
Legendary Intos Millers
For decades we have been buying and selling machines of major Czech producers of machine tools. Together with our longstanding partner T. Pavel sro we've been given the possibility to store and overhaul machinery in Czech republic.
We are especially efficient if you're looking for the legendary INTOS-milling-machines. Of course you can also buy components for INTOS-machines from us.
A wide range of controlled and overhauled second-hand machinery is always in stock. If you can offer one machine – all types such as FNGJ 20, FNGJ 32, FNGJ 40, FNGP 40, FNGP 50, FNG 40 CNC - we look forward to contacting. It's all a matter of minutes.
www.intos-stroje.cz

A small selection of our offering.
INTOS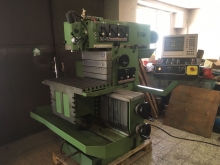 type:
FNGJ 32 D
year:
2001

SOLD ! tool-room-milling machine x-y-z 600/400/400 mm, Heidenhaim digital read-out
INTOS
type:
FNGP 50
year:
2002

Univeral-milling-machine, Heidenhain TNC 124, X/Y/Z 700/500/500 mm Table 900 x 550 mm
INTOS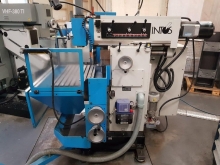 type:
FNGP 30
year:
2004

tool-room-milling machine - Heidenhain TNC 124